---
Avalaunch Media headquarters is nestled at the base of Utah's Wasatch Mountain Range. Our agency features a wall emblazoned with a mural of the yeti, symbolizing the mission and purpose of our team — we're on a quest to "create believers" in digital marketing through measurable results. And we're scary good at it.
Borne out of unprecedented success in search engine optimization, Avalaunch has become a full-service industry leader in what we call our "8 Pillars of Marketing". These include, web design (and CRO), paid search, paid social, content marketing, search engine optimization, marketing automation (email marketing), PR, organic social and branding.
While our client list features some big names – Red Bull, GoPro, Samsung, Ski Utah, Abbott Nutrition, and ADP – we also work with small and medium sized businesses from health care professionals to law firms.
Brands take confidence in knowing we're a Google Premier Partner — an honor bestowed by Google to agencies ranking in the top one percent for ad spend-managed, retention rate, client reviews and growth rate.
We're not a churn-and-burn shop — lasting client relationships are at our core. So, why wait? Contact us today to find out how to become a believer in Avalaunch Media!
Services & Experience
---
Marketing services
Amazon Advertising
Analytics
Bing Ads
Content Marketing
Content Strategy
Conversion Optimization
Copywriting
Design Work & Branding
Digital Marketing
Email Marketing
Facebook Ads
Google Ads
Google Shopping
Inbound Marketing
Influencer Marketing
Instagram Advertising
International SEO
Lead Growth
Link Building
LinkedIn Ads
Local SEO
Organic Social Media
Paid Search
Paid Social Media
Pinterest advertising
PPC Advertising
Programmatic advertising
Public Relations (PR)
Search Engine Optimization
SEO Site Audit
SMS marketing
Snapchat Ads
Technical SEO
TikTok Ads
Twitter Ads
Video marketing
Web design
Website Development
WordPress Development
YouTube advertising
Design Services
B2B Website Design
Creative Design
eCommerce Web Design
Graphic Design
Logo Design
Shopify Design
Website Design
Development Services
Web Development
WordPress Development
Secondary Services
A/B Testing
Ad creative
Analytics
Analytics Audit
Backlink Audit
Bing Ads Audit
Blogging
Bulk Email Marketing
Citation Audit
Citation Management
Content Audit
Content Creation
Content Development
Content Strategy
Copywriting
Creative
Data & Research Projects
Data Management
Design
Digital Strategy
Email Marketing
Enterprise Link Building
Facebook Ads Audit
Google Ads Audit
Google Tag Manager
Influencer Marketing
Instagram Ads
Keyword Research
Local Audits
Marketing Audit
Marketing Strategy
PPC Audit
Press Release Distribution
Retargeting
SEO site migration
SEO Strategy
SMS marketing
Social Media Audit
Technical SEO Audit
Video Production
Website Audits
Website Design
Software experience
ActiveCampaign
Ahrefs
Bing Ads
Bing Partner
Google Ads
Google Analytics
Google Partner
Google Premier Partner
Google Shopping
Google Tag Manager
HubSpot
Klaviyo
MailChimp
Marketo
Premier Google Partner
Shopify
Unbounce Partner
Wix
WooCommerce
WordPress
Business types I've worked with
Agencies
Brick and Mortar
Charities
Direct to Consumer
eCommerce
Enterprise Software
Fortune 500
Info Products
Lead Generation
Nonprofits
Online Training
Physical Products
Platform As A Service
Professional Services
Publications
Retail
Service
Software As A Service (SaaS)
Business models I work on
B2B
B2C
Enterprise
Franchise
Inc.
Mid-Market
Non Profits
Small Business
Startup
Verticals I've worked in
Accounting
Advertising
Agriculture & Agribusiness
Apparel & Accessories
Assisted Living Facilities
Automotive
Banking
Banking/Finance
Beauty & Cosmetics
Biotechnology
Cannabis
Car Dealers
Churches
Clothing
Construction
Consumer Goods
Custom Home Builders
Cyber Security
Data Security
Dentists
Digital Marketing
Doctors
Education
eLearning
Electronics
Emergency Medical Services
Employment
Energy
Engineering
Entertainment
Events
Fashion
Finance
Financial Services
Fintech
Fitness
Food & Beverage
Furniture
Gadgets
Graphic Design
Gyms
Health & Beauty
Health & Wellness
Healthcare
Home Improvement Services
Hospitality
Hospitals
Hotels
Human Resources
HVAC
Industrial
Information Technology
Insurance
Investment Managers
Jewelry stores
Journalism & News
Kitchen and Bathroom Remodelers
Landscaping companies
Lawyers
Manufacturing
Marketing Automation
Massage
Medical
Medical Devices & Supplies
Music
Non-Profit
Online Courses
Outpatient Treatment
Pest Control
Pharmaceutical
Plumbers
Pool and Spa
Printing
Professional Services
Real Estate
Real Estate Investors
Religion & Spirituality
Restaurants
Shipping & Logistics
Social Media
Software
Sports
Technology
Tourism
Transportation
Travel
Treatment Centers
Trucking
Utilities
Vacation Rentals
Video
Web Design
Wedding
Client case studies
---

Shook and Stone
https://www.shookandstone.com/
Shook & Stone had a poor experience with their former agency. Their previous campaign lacked strategy, testing, and a clear direction of goals and key performance indicators (KPIs). Most of their budget was spent on a competitor campaign that resulted in low cost per acquisition (CPA) but non-converting leads. From this campaign, potential leads would call Shook & Stone, but quickly inquire about other law firms — and a separate auto accident campaign resulted in only 1 to 2 leads per month.
There were several missing aspects that limited Shook & Stone's previous strategy. First of all, spending the marketing budget efficiently was not a priority, and there were no new budget or strategy recommendations after the initial campaign did not appear to be working. There was no attempt to retarget leads with Display or YouTube ads. The former agency also did not recommend campaigns specific to Reno, where Shook & Stone has an office.
The strategy was also missing:
Specific objectives and key results (OKRs)
A/B testing landing pages
A/B testing of headlines and CTAs in ads
Testing of new keyword groups and variations
Shook & Stone turned to Avalaunch to increase leads through calls and onsite form fills, utilizing multi-channel strategy, set OKRs, and recommendations for overall growth.
---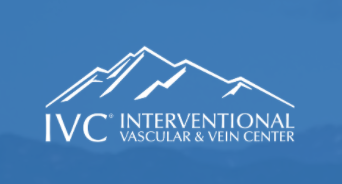 IVC Interventional Vascular and Vein Center
THE OBJECTIVE
Brand exposure. Interventional Vascular and Vein Center was looking to ramp up its brand exposure as well as increase its Utah industry rankings. They had tried another SEO firm in the past but were not satisfied with the results. Enter Avalaunch Media.
OUR SOLUTION
Measurable KPI's. The Avalaunch team created and implemented an accurate tracking infrastructure and planned out the most effective KPI's. The team started with a technical site audit, to ensure all crawl efficiencies were in place. The SEO team worked with Ivein to set goals for traffic and leads, and to develop a content marketing strategy for an improved link portfolio and awareness for the Ivein brand.
THE RESULTS
Increased traffic. The Ivein site experienced an 86% increase in traffic in quarter three, compared to the same period in the previous year. Ivein also secured several first-page rankings for industry keywords. Through an SEO strategy that also utilized the power of content marketing they were able to get top-tier pick up in Huffington Post and Allure Magazine for the info- graphic "What are Varicose Veins."
★

Reviews

Have you worked with Avalaunch Media? If so, leave them a quick review!
5.0
(out of 5)
Great work and a great team
RiseSmart contracted with Avalaunch Media to help design the user interface for a next-generation HR solution for our innovation lab . Having already produced an initial set of designs, we were looking for an agency who could come in with a fresh perspective, evaluate the limitations of our current designs, and help us take the solution to the next level. And that is exactly what Avalaunch did. Our designer, Kenny, quickly synthesized the vast amount of research and work that had been done previously, and came up with a fresh new approach that not only looked great, but also offered a significantly improved user experience. Faced with a compressed schedule, our project manager, Shauntel, kept us well informed and organized, ensuring that all key milestones were met on time and according to budget. As a result of Avalaunch Media's assistance, our project has received outstanding early feedback, and we are well poised for a successful launch later this year.
Awesome results
When I was introduced to Avalaunch Media 4 years ago I was the owner of a bootstrap start up and had a limited budget. I was treated like I was the owner of a Fortune 500 company and they listened to everything I needed. One video created by the Avalaunch team is still used today and has opened up hundreds of business owners to me personally. The Avalaunch team is the best of the best in the marketing world and I highly recommend them in all aspects of media, marketing, and advertising.
These guys know marketing!
The team at Avalaunch is a breath of fresh air in the agency space. I appreciate their attention not only to the visual and content marketing elements of our projects, but the human element too. They hire great people who collaborate well and knock out tasks on schedule. What more do you want in a marketing partner?
Couldn't have found a better marketing partner!
Avalaunch has been excellent to work with! We have worked with them for SEO, PPC, design and video projects and have had fantastic results in all areas. One of the infographics they created for us was picked up by Huffington Post and Allure Magazine which felt like a huge win for our little medical practice. This content driven SEO has helped us maintain long term first page rankings. I would highly recommend Avalaunch Media.
Absolutely crushed it for us!
"We couldn't be happier with our new website and its impact on our clients, employees and community. The Avalaunch team was instrumental in helping to us with both our written and visual identity. Our goal was to create something different and to stand out from the typical industry website. Avalaunch has always had an incredible reputation for pushing the envelope and designing outside the box. And that's exactly what they did on this project. Our new site creates emotion that leads people to action, and that's exactly what we wanted. Thank you Avalaunch!"
"Their design work is really good and one of the things we've been most impressed with."
The quality of their work has been very high. Their design work is really good and one of the things we've been most impressed with. Their copywriting is also pretty good. I think the biggest value piece we've seen has come from the marketing strategy. That team has helped us identify and execute our brand awareness push and drive sales through digital marketing.
The Real Deal
As the owner of a company that provides independent audits of online marketers for a living, I can say with full confidence that Avalaunch is amongst the best in the country. We have brought several clients to their team and the experience has been consistently professional and highly successful. The leadership of this organization really gets it and as a result they have attracted some of the best and brightest talent in the industry. Avalaunch is the real deal.
An Honest Team
I wanted to give kudos to Avalaunch for being so honest, creative and invested in our business. You were able to keep our videos under budget and save us money. This seems like a little thing, but as you know, most agencies tend to have bad news and go over budget. I am impressed by both the product outcome, speed at which they work and honesty in completing it under budget. You have consistently found creative ways to bolster our PPC campaigns. We've reached an all-time high in conversion value all due to you tweaking campaigns by bidding up on those who are lower down the funnel. Overall I am extremely satisfied with the work everyone has done and just thought you'd appreciate knowing.
Best October in Company History
Our previous marketing firm left us a complete mess. From our initial contact with Avalaunch, through the decision making process and our kickoff call, Avalauch has exceeded our expectations. The team, specifically Julia, Beau and Jordan have taken us to a new level. Our company, in less than 6 months with Avalaunch has already had the best October in our history. The whole team is helpful, responsive, hardworking, innovative and the results are clear. We are looking forward to continuing to work with Avalaunch. Thanks for your hard work!
---