---
I run an agency called Level Up Digital. We specialize in Google Ads, Facebook/Instagram Ads, LinkedIn Ads, landing pages, and creative services.
HOW WE DO IT:
We provide done-for-you PPC campaign management, customized to fit your organization's goals.
We start every engagement by auditing and researching the current landscape and opportunity. Then we'll implement campaigns designed to get you real, measurable results. Over time, we test, tweak and optimize the ads and landing pages to maximize ROI and drive down costs.
You'll see results immediately, so you'll need to be ready to qualify leads, and process the new sales that are coming in.
RESULTS WE GENERATE:
Quimbee.com is an online resource for law students, and we've helped them to become named the #9 fastest growing education company in the United States, by Inc 5000.
Between the Fall and Spring semesters for the 2017-18 academic year, we were able to net Quimbee 2,876 new paying customers with a revenue return on ad spend that was almost 3:1.
IdeaScale.com is innovation management software for organizations like NASA, Citrix, and many more.
In less than six months, IdeaScale reported top-line lead growth in excess of 10% due to PPC marketing efforts (more than double their expectations in half the time). In 2018, we created opportunities that equated to $324,000 in opportunity. So far in 2019, we've already created 12 opportunities that equate to $880,000 in opportunity.
WHAT PEOPLE ARE SAYING:
"We used various PPC management agencies over the years and never really got great results. Working with Level Up has been a breath of fresh air. They took the time to learn about our business and customers, ask insightful questions, and articulate a clear vision for our digital marketing strategy. I highly recommend them." – Matt Sellers, Founder of Quimbee
Services & Experience
---
Marketing services
Digital Marketing
Facebook Ads
Instagram Advertising
PPC Advertising
Software experience
Google Ads
Google Analytics
Google Partner
Business types I've worked with
eCommerce
Fortune 500
Lead Generation
Online Training
Platform As A Service
Software As A Service (SaaS)
Business models I work on
Verticals I've worked in
Advertising
eLearning
Financial Services
Fintech
Furniture
Healthcare
Information Technology
Real Estate
Social Media
Technology
Client case studies
---

IdeaScale
As a digital native, IdeaScale has built its business on 100% inbound marketing, however, it had never launched a pay-per-click program. Facing increased competition in the space, IdeaScale was looking to increase their lead volume through digital marketing. In-house managed search campaigns hadn't been successful in the past.
After a consultation and audit, we rebuilt their paid search campaigns and remarketing efforts from the ground up. Implementing custom landing pages with a PDF download strategy to get contact information from prospects to hand off to IdeaScale's sales team.
Tracking through IdeaScale's CRM was implemented, to tie their digital efforts to real prospects entering into the sales pipeline.
---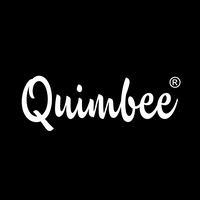 Quimbee
Quimbee was relying on word-of-mouth marketing and organic traffic to get law students to their website. They had tried some paid advertising with a consultant but didn't get the results they were looking for.
Quimbee came to us with the goal of driving new, qualified traffic to their site and increasing free trial signups.
After an audit of Quimbee's prior digital marketing efforts, and website analytics we put together a comprehensive digital marketing plan for the law school academic year.
As a considered purchase, we knew that a multi-touch marketing effort would be key for getting prospects all the way from first interaction to conversion.
Tracking was implemented that allowed us to track a user from first ad served, through free-trial signup.
Between the Fall and Spring semesters for the 2019-20 academic year, we were able to net Quimbee 4,967 new paying customers with a revenue return on ad spend that was almost 7:1.
Quimbee has been so impressed with our results that we have increased budgets significantly every year since we started working together in 2016.
---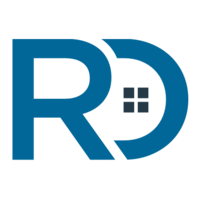 Rentec Direct
Rentec Direct is award-winning property management software for private landlords and professional managers with 10 - 5,000 properties.
We approached Rentec Direct in early 2018. Initially, they asked us to audit their Facebook Ad campaigns, which had failed to provide quality leads at a reasonable price.
After auditing their account, we provided a recommendation to pair Facebook Ads targeting prospective landlords and property managers, and remarketing to their site visitors who hadn't signed up for a free trial or requested a demo with dedicated landing pages for testing.
★

Reviews

Have you worked with Andrew Hutton? If so, leave them a quick review!

There are currently no reviews for this pro.