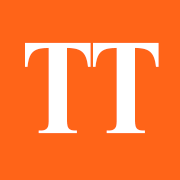 Transport Topics
Technical SEO For Large News Sites
Even though large news sites can produce high quality content regularly, if the site doesn't fix outstanding technical SEO issues, website navigation and poor user experience (UX) can cause low search results visibility due to the different algorithms that analyze and measure multiple website and content elements to determine relevance for ranking.
This case study outlines what Benson SEO accomplished for a client as a result of a comprehensive SEO audit conducted. The audit identified priority Technical SEO action items which were integrated into a detailed project plan and implemented over several months.
While the site publishes free, high quality, and timely content for a specific industry, the purpose of the content is to get readers to pay for a subscription for even more industry-specific useful and unique news and information not published anywhere else.
After sharing and discussing the audit results with the client, these technical SEO issues were prioritized for fixing:
- Duplicate site versions – erroneous coding in the template footer spawned duplicate URLs that were indexed in search results
- http – https Migration – going from non-secure to secure had not yet been planned and implemented
- 404 Error Page Creation & Redirect Cleanup – there was a user-unfriendly 404 page that did not encourage visitors to move further into the site, as well as improperly implemented redirects that hindered crawling by search engine bots
- Pagination, Robots.txt, & XML Sitemap – pagination had not been put in place, the robots.txt file did not reflect the site's current state and XML sitemaps were incomplete
Read the full case study here; https://bensonseo.com/blog/search-social/technical-seo-for-large-news-sites/