---
We make the possible, actual.
We design and build practical, elegant digital products for innovators and industry leaders.
Who We Serve
Enterprise & Industry Leaders
You have more initiatives, projects and budget than you have resources. Your core team is too busy building the core product and the main services and have no time to work on other initiatives. You are undergoing a huge shift in your business and lack the expertise to develop new strategic products.
Startups & Innovators
You have an idea and you need to build a POC to attract investors, early customers, cofounders and employees. You have the idea and funding and now you need your MVP designed and built to launch to an early user base. You have capital, but you need additional or specialized resources to help augment parts of your startup team or to move faster.
SaaS Companies

You are an established SaaS company and your customers are looking for help implementing your solution. You need a reliable partner. You want to increase adoption and marketshare via integrations and app marketplaces. You want a partner who can build solutions built on top of your platform that your customers are asking for.
Services & Experience
---
Marketing services
Content Marketing
Content Strategy
Conversion Optimization
Copywriting
Digital Marketing
Email Marketing
Facebook Ads
Google Ads
Inbound Marketing
Marketing Strategy
Organic Social Media
Paid Search
Paid Social Media
PPC Advertising
Search Engine Optimization
SEO Site Audit
SMS marketing
Web design
Webflow development
Website Development
WordPress Development
Design Services
B2B Website Design
Creative Design
Design Systems
eCommerce Web Design
UI Design
UI/UX Design
UX Design
Website Design
Development Services
Angular
App Development
Custom Website Development
HubSpot CMS Hub
iOS App Development
JavaScript
Mobile App Development
React
Ruby On Rails
Web Development
WebFlow Development
WordPress Development
Secondary Services
A/B Testing
Ad creative
Analytics
Analytics Audit
Backlink Audit
Business Intelligence
Content Creation
Content Development
Content Strategy
Copywriting
Data & Research Projects
Design
Digital Strategy
Email Marketing
Facebook Ads Audit
Facebook Ads Setup
Google Ads Audit
Google Ads Setup
Google Tag Manager
Marketing Automation
Marketing Strategy
PPC Audit
SEO site migration
SEO Strategy
SMS marketing
User Research
Website Audits
Website Design
Software experience
Ahrefs
Click Funnels
Google Ads
Google Analytics
Google Partner
Google Tag Manager
HubSpot
Klaviyo
Unbounce Partner
Webflow
WordPress
Business types I've worked with
B Corporations
Direct to Consumer
eCommerce
Enterprise Software
Fortune 500
Mobile Apps
Nonprofits
Platform As A Service
Retail
Software As A Service (SaaS)
Business models I work on
B2B
B2C
Enterprise
Inc.
Mid-Market
Non Profits
Startup
Verticals I've worked in
Accounting
Banking
Banking/Finance
Banks
Biotechnology
Communications
Consumer Goods
Cyber Security
Data Security
eLearning
Electronics
Enterprise Software
Financial Services
Information Technology
Insurance
Pool and Spa
Software
Technology
Telecomm
Trucking
Client case studies
---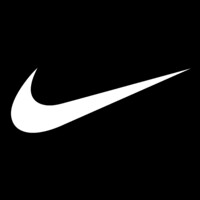 Nike
Nike's North America (NA) Brand Team coordinates product awareness on their website Nike.com (also known as the Nike Platform) and inside their mobile app. With the use of SMS marketing, they drive customers to the Nike Platform for new products, products that are available for a limited time, or products that offer new colors.
Impekable worked diligently through the challenge of time, technical limitations, and provided multiple solutions to the NA Brand Team. Our team designed and built a SMS marketing platform that allowed us to collect customer information (phone number and gender). We later sent text messages using Twilio SMS to them informing them of product availability.
★

Reviews

Have you worked with impekable-digital-transformation? If so, leave them a quick review!

There are currently no reviews for this pro.