---
Based in Perth, Western Australia, our full service digital agency provides a unique blend of strategic marketing consulting and hands-on digital management to entrepreneurial businesses across Australia.
We hire only the brightest and the best to make sure that your results are second to none. Our team works differently from other agencies. We all work together to bring our combined skills to the table and offer our clients a well rounded service that benefits from the expertise of all consultants.
Best of all, we offer our clients no long-term lock in contracts. Our clients stay with us because they get great results. So you can feel confident knowing that you have nothing to lose when you work with one of Australia's best digital teams.
Services & Experience
---
Marketing services
Amazon Advertising
Analytics
Bing Ads
Content Marketing
Content Strategy
Conversion Optimization
Copywriting
Design Work & Branding
Digital Marketing
Email Marketing
Facebook Ads
Google Ads
Google Shopping
Instagram Advertising
Lead Growth
LinkedIn Ads
Local SEO
Organic Social Media
Paid Social Media
PPC Advertising
Search Engine Optimization
SEO Site Audit
Snapchat Ads
TikTok Ads
Twitter Ads
Website Development
WooCommerce development
WordPress Development
YouTube advertising
Secondary Services
A/B Testing
Ad creative
Analytics
Analytics Audit
Backlink Audit
Bing Ads Audit
Bulk Email Marketing
Citation Audit
Content Audit
Content Creation
Content Development
Content Strategy
Copywriting
Creative
Design
Digital Strategy
Email Marketing
Facebook Ads Audit
Google Ads Audit
Google Tag Manager
Instagram Ads
Keyword Research
Local Audits
Marketing Audit
Marketing Strategy
Reputation Audits
Retargeting
SEO site migration
SEO Strategy
Social Media Audit
Technical SEO Audit
Website Audits
Website Design
Software experience
ActiveCampaign
BigCommerce
Bing Ads
Bing Partner
Drupal
Google Ads
Google Analytics
Google Premier Partner
Google Shopping
HubSpot
Klaviyo
MailChimp
Premier Google Partner
Shopify
Squarespace
Wix
WooCommerce
WordPress
Business types I've worked with
Brick and Mortar
Direct to Consumer
eCommerce
Enterprise Software
Lead Generation
Marketplaces
Nonprofits
Platform As A Service
Professional Services
Publications
Retail
Service
Software As A Service (SaaS)
Business models I work on
Verticals I've worked in
Accommodations
Accounting
Agriculture & Agribusiness
Apparel & Accessories
Assisted Living Facilities
Automotive
Banking/Finance
Beauty & Cosmetics
Clothing
Construction
Consumer Goods
Custom Home Builders
Data Security
Dentists
Employment
Engineering
Fashion
Financial Services
Fintech
Food & Beverage
Furniture
Health & Wellness
Hotels
Human Resources
Jewelry stores
Journalism & News
Kitchen and Bathroom Remodelers
Landscaping companies
Manufacturing
Pool and Spa
Professional Services
Publishing
Real Estate
Real Estate Investors
Recruitment
Software
Client case studies
---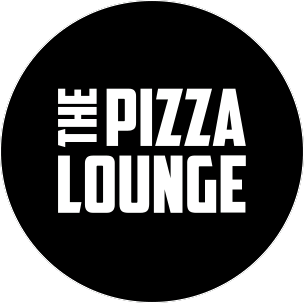 The Pizza Lounge
https://thepizzalounge.com.au/
The Pizza Lounge had an established customer base when we first came on board, our challenge was to maintain these ongoing customer orders, whilst helping to identify and implement strategies that would introduce the local pizzeria to new customers.
Core campaign objectives:
- Introduce paid and organic social to drive orders, in particular direct orders, high value orders (catering) and customers taking advantage of midweek specials.
- Build a database of regular customers to encourage more direct orders.
- Take back market share from food delivery aggregators (UberEats, MenuLog).
- Revamp the website to improve the user experience for customers.
- Generate high value catering enquiries and automate the quoting process.
- Position The Pizza Lounge as the leading pizzeria of choice for locals in the area.
---

Gino's
Despite being known for outstanding customer service and excellence in every aspect of the automotive accident repair industry for nearly 50 years, Gino's online presence was letting them down.
A strong brand presence backed by positive online reviews were becoming a necessity in their market to remain competitive. Gino's basic, outdated website and scarce online presence was losing them market share.
Living Online was asked to build a new website for Gino's and help them increase brand awareness and enquiries through online marketing, particularly highly qualified insurance claim repair bookings.
---

Paradiso Property Development
https://www.paradisocomo.com.au/
The client had been promoting the development through popular property portals with mixed results and a low number of sales. Earlier campaigns with other third-party providers had generated just one quality enquiry from 500 leads. It was a priority to generate warm and qualified leads.
Objectives:
- Position Paradiso as the most attractive home and investment opportunity for targeted owner occupiers and investors.
- Implement targeted digital campaigns to generate engagement and conversions from competitive cost per acquisitions (CPAs).
- Generate qualified leads from various buyer profiles for the sales team to follow up and nurture into off-the-plan sales.
- Produce various content, landing pages, and collateral to boost lead generation and high-value traffic to help drive sales.
- Create a customer-centric marketing strategy to consistently convert leads without being dependent on market conditions.
- Leverage the under-utilised database through regular, targeted email campaigns to nurture prospective buyers through the sales funnel.
★

Reviews

Have you worked with Living Online? If so, leave them a quick review!

There are currently no reviews for this pro.