---
Growth Marketing and Conversion Rate Optimization are essential for driving revenue growth. When leveraged in combination with effective sales strategies, the results can be exponential.
At our company, we specialize in growth marketing tactics that help to increase reach and maximize return on investment (ROI). We have a proven track record of providing our clients with solutions that increase revenue and lead generation goals.
Our team works closely with sales teams to ensure all marketing efforts are aligned with their growth objectives. We focus on optimizing user experience, testing new ideas, analyzing data, and maximizing conversions from each touchpoint along the buyer journey.
If you're looking to get serious about growth marketing and conversion rate optimization to drive revenue growth
Services & Experience
---
Marketing services
Analytics
Content Marketing
Conversion Optimization
Design Work & Branding
Digital Marketing
Email Marketing
Facebook Ads
Fractional CMO
Google Ads
Instagram Advertising
Lead Growth
Link Building
LinkedIn Ads
Local SEO
Marketing Strategy
Organic Social Media
Paid Search
PPC Advertising
Search Engine Optimization
SMS marketing
Technical SEO
Web design
Website Development
WordPress Development
Secondary Services
A/B Testing
Ad creative
Analytics
Backlink Audit
Blogging
Brand Development
Copywriting
Creative
Design
Digital Strategy
Email Marketing
Google Tag Manager
Guest Posting
Instagram Ads
Keyword Research
Marketing Automation
Marketing Strategy
SEO Strategy
SMS marketing
Website Design
Software experience
ActiveCampaign
Click Funnels
Google Ads
Google Analytics
Google Tag Manager
HubSpot
Klaviyo
MailChimp
Moz
Optimizely
Screaming Frog
SearchMetrics
Semrush
Shopify
Wix
WooCommerce
WordPress
Business types I've worked with
B Corporations
Brick and Mortar
Lead Generation
Online Training
Platform As A Service
Professional Services
Service
Software As A Service (SaaS)
Business models I work on
Verticals I've worked in
Advertising
Assisted Living Facilities
B Corporations
Biotechnology
Breweries
Cannabis
CBD
Chemical Companies
Construction
Credit Unions
Cyber Security
Data Security
Education
eLearning
Energy
Entertainment
Events
Finance
Financial Services
Fintech
Fitness
Gadgets
Gyms
Health & Wellness
Investment Managers
Manufacturing
Marketing Automation
Online Courses
Personal Services
Professional Services
Property Management
Real Estate
Real Estate Investors
Science
Shipping & Logistics
Software
Sports
Technology
Transportation
Trucking
Universities
Wholesale
Client case studies
---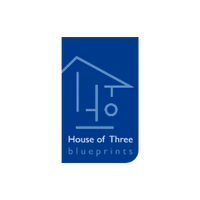 House of Three
Search Engine Optimization
Major Impact was contracted to help with House of Three's web design and improve SEO ranking.
While the new website was under construction, we took a tactical approach to identify strong backlinks to support the SEO strategy. We first disavowed toxic backlinks to start with a clean slate. Secondly, once the website launched with radically improve user experience and page speed, we began targeting low-keyword difficulty keywords within a specific geographic region. We also continuously optimized the meta and alt text to ensure we were targeting specific keywords.
---
Front Office Events
https://www.frontofficeevents.com
We helped build the website and secure partnership opportunities within South Africa. We also successfully launched multiple ad campaigns that generated significant financial returns.
★

Reviews

Have you worked with Major Impact Growth Marketing? If so, leave them a quick review!

There are currently no reviews for this pro.