---
Your business is unique… You need a unique digital marketing provider.
We take a personalized approach to digital marketing. Most agencies provide a cookie-cutter service, simply following the same checklist for every client they work with. We customize everything we do – for every client we work with.
Our goal is to cultivate long-term, mutually beneficial relationships, and everything we do is driven by that purpose. Instead of working with a team of people, where different agency employees work on your account every month, a single consultant handles everything for you. Your consultant becomes intimately familiar with your business, your competitors, your customers, and your goals.
We don't have account managers either – when you need to talk to us, you talk directly to the consultant who's doing the work.
We do more, and we do it better.
Services & Experience
---
Marketing services
Bing Ads
Content Marketing
Content Strategy
Digital Marketing
Facebook Ads
Google Ads
Instagram Advertising
Link Building
Local SEO
Paid Social Media
PPC Advertising
Search Engine Optimization
SEO Site Audit
Twitter Ads
Secondary Services
Backlink Audit
Bing Ads Audit
Facebook Ads Audit
Google Ads Audit
Local Audits
SEO site migration
Software experience
Bing Ads
Google Ads
Google Analytics
Business types I've worked with
Agencies
B Corporations
Brick and Mortar
Fortune 500
Franchise
Nonprofits
Professional Services
Retail
Service
Business models I work on
B2B
B2C
Enterprise
Franchise
Mid-Market
Non Profits
Small Business
Startup
Verticals I've worked in
Accommodations
Accounting
Acupuncture clinics
Adoption agencies
Agriculture & Agribusiness
Allergists
Apartment Complexes
Apparel & Accessories
Appliance stores
Architects
Art galleries
Assisted Living Facilities
Audiologists
Automotive
Banking
Banking/Finance
Banks
Beauty & Cosmetics
Breweries
Cannabis
Car Dealers
Car washes
Casinos
CBD
Chemical Companies
Chiropractors
Churches
Clothing
Colleges
Construction
Credit Unions
Custom Home Builders
Dentists
Doctors
Dry Cleaning & Laundry Services
Education
Electricians
Emergency Medical Services
Entertainment
Events
Family doctors
Finance
Financial Services
Fine Arts
Fitness
Flooring Contractors
Food & Beverage
Funeral homes
Furniture
Gadgets
Gaming
General contractors
Golf courses
Government
Gyms
Health & Beauty
Health & Wellness
Health clubs
Healthcare
Home Improvement Services
Home inspectors
Hospitality
Hospitals
Hotels
HVAC
Industrial
Insurance
Jewelry stores
Kitchen and Bathroom Remodelers
Landscaping companies
Laundromats
Lawyers
Locksmiths
Manufacturing
Massage
Medical
Moving companies
Music
Non-Profit
Oil & Gas
Opticians
Optometrists
Orthodontists
Outpatient Treatment
Painters
Pediatricians
Personal Services
Pest Control
Pharmacies
Photography
Physical Therapists
Plastic Surgeons
Plumbers
Pool and Spa
Printing
Professional Services
Real Estate
Recruitment
Religion & Spirituality
Residential buildings
Residential Treatment Programs
Resorts
Restaurants
Science
Shipping & Logistics
Spas
Sports
Surgeons
Technology
Telecomm
Tourism
Transportation
Travel
Treatment Centers
Tree services
Trucking
Universities
Utilities
Vacation Rentals
Veterinarians
Water parks
Wedding
Wedding venues
Welders
Client case studies
---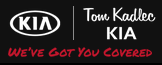 Tom Kadlec Kia
This dealership needed help with SEO. They had been working with out-of-the-box automotive SEO providers and weren't seeing results. We talked to the dealership and discussed their goals and local area, then started optimizing the site to show up better in local searches. We also started publishing high quality content on a monthly basis.
---

The Biostation
This medical spa in south Florida was hit by Google's core update in March of 2019 and lost 90% of its organic search traffic. We started working with them in January of 2020, concentrating on fixing technical issues with the website, then reorganizing and rewriting content. We started publishing expert level medical content on a regular basis to re-establish their medical expertise and regain lost visibility in searches. We also implemented a targeted Paid Search campaign to buy additional visibility in local searches.
★

Reviews

Have you worked with SearchLab Digital? If so, leave them a quick review!

There are currently no reviews for this pro.