---
SEOteric is a search-first digital marketing agency that evolved from our roots as an SEO firm. Founded in 2009, we specialize in creating marketing strategies for businesses to engage with customers by leveraging SEO, PPC advertising, social media, email, and websites. Our team has two main divisions of Marketing Operations and Website Operations. Our Marketing Operations team manages the digital marketing strategies for our clients and the Website Operations team handles website design, development, hosting, and technical support.
Each client account gets a digital marketing specialist assigned to oversee their account. The digital marketing specialist will coordinate with our team to execute your specific initiatives, so you have one main point of contact.
We provide real-time analytics dashboards so you can follow along and see the key data points that matter to you – things like conversions, conversion rate, rankings, traffic numbers, and sales.
We are best known for our SEO and Google Ads marketing, as well as helping franchises with local store marketing and franchise lead development.
Services & Experience
---
Marketing services
Analytics
Bing Ads
Content Marketing
Content Strategy
Conversion Optimization
Copywriting
Design Work & Branding
Digital Marketing
Email Marketing
Facebook Ads
Google Ads
Google Shopping
Inbound Marketing
Instagram Advertising
Lead Growth
Link Building
LinkedIn Ads
Local SEO
Organic Social Media
Paid Search
Paid Social Media
PPC Advertising
Search Engine Optimization
SEO Site Audit
Shopify development
Technical SEO
Twitter Ads
Web design
Website Development
WooCommerce development
WordPress Development
Secondary Services
Ad creative
Analytics
Citation Audit
Citation Building
Citation Management
Customer Research
Data & Research Projects
Design
Facebook Ads Setup
Google Ads Setup
Keyword Research
Local Audits
Marketing Audit
PPC Audit
Press Release Distribution
Retargeting
SEO site migration
SEO Strategy
User Research
Software experience
ActiveCampaign
Ahrefs
BigCommerce
Bing Ads
Buzzstream
Drupal
Google Ads
Google Analytics
Google Shopping
Google Tag Manager
Klaviyo
MailChimp
Moz
Moz Local
Screaming Frog
Semrush
Shopify
Squarespace
Wix
WooCommerce
WordPress
Yext
Business types I've worked with
Agencies
B Corporations
Brick and Mortar
Direct to Consumer
eCommerce
Enterprise Software
Franchise
Info Products
Lead Generation
Marketplaces
Online Training
Platform As A Service
Professional Services
Retail
Service
Software As A Service (SaaS)
Business models I work on
B2B
B2C
Enterprise
Franchise
Inc.
Mid-Market
Small Business
Startup
Verticals I've worked in
Accommodations
Accounting
Apparel & Accessories
Assisted Living Facilities
Automotive
Banking
Banking/Finance
Beauty & Cosmetics
CBD
Chemical Companies
Churches
Clothing
Communications
Construction
Consumer Goods
Custom Home Builders
Cyber Security
Data Security
Dentists
Doctors
Dry Cleaning & Laundry Services
Education
eLearning
Electronics
Emergency Medical Services
Employment
Enterprise Software
Entertainment
Events
Finance
Financial Services
Fintech
Fitness
Food & Beverage
Furniture
Gaming
Government
Gyms
Health & Beauty
Health & Wellness
Healthcare
Home Improvement Services
Hospitality
Hotels
Human Resources
HVAC
Industrial
Information Technology
Insurance
Jewelry stores
Kitchen and Bathroom Remodelers
Landscaping companies
Lawyers
Manufacturing
Massage
Medical Devices & Supplies
Non-Profit
Online Courses
Outpatient Treatment
Personal Services
Pest Control
Physical Therapists
Pool and Spa
Printing
Professional Services
Real Estate
Real Estate Investors
Recruitment
Religion & Spirituality
Restaurants
Shipping & Logistics
Software
Technology
Telecomm
Tourism
Transportation
Travel
Trucking
Vacation Rentals
Veterinarians
Video
Wedding
Client case studies
---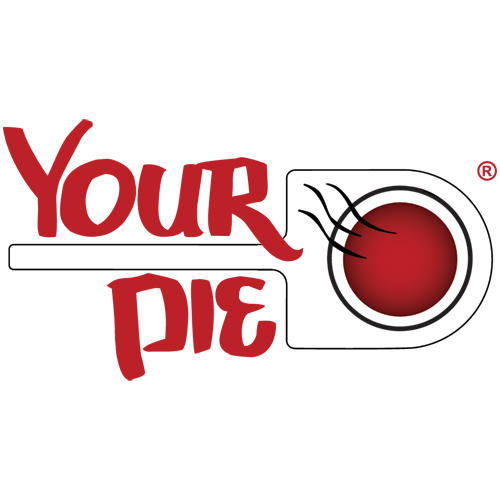 Your Pie Franchising
SEOteric began working with Your Pie in 2017 and has helped the brand significantly increase their exposure in Google with our local SEO solutions for all of their locations, and Google Ads campaigns for select locations.
Our approach began with a website design and development to give the brand the tools they needed to effectively manage and market their franchise locations. We included features like location search, location landing pages, custom fields for managing location attributes, location sub-pages for highlighting specific initiatives at each location, and individual conversion tracking and analytics for each location.
The ongoing SEO efforts have had the biggest impact, generating most of the traffic and conversions for the brand. We've managed to grow organic exposure by 10X or more in both organic and map listings.
SEOteric is also a two-time winner of their Vendor of the Year award (2019 and 2021). Our partnership has been impactful for both of our organizations, as we work towards growth together.
★

Reviews

Have you worked with SEOteric Digital Marketing? If so, leave them a quick review!

There are currently no reviews for this pro.