---
10x your 7-figure ecommerce brand in 24-36 months.
We work with brands that have plateaued or are looking to maximize the ROI of their marketing spend.
Business owners and marketing managers look to Stryde to help:
Reduce customer acquisition costs on Facebook, Instagram and Google by improving marketing funnels, audience targeting and incorporating compelling copy and creative.
Increase search engine rankings by improving technical SEO, keyword relevance and working with third-party websites & bloggers to get links back to their websites.
Improve website conversion rates through continual landing and product page testing.
Our clients experience tremendous success with digital marketing because we are very different from what you'll normally find with other agencies:
Our team operates based on a proven eCommerce marketing framework. We hold our team and clients accountable to execute their pieces of the agreed-to strategy and statement of work.
We take the time needed to communicate what we are doing, why we are doing it and the intended impact we expect our efforts to have on the business.
We have our client's best interests in mind at all times. We speak up if we disagree, share new things we're learning and collaborate often to push limits and grow faster.
Our team is organized and dependable and our clients rest easy knowing that there will be no surprises in fees, work performed, etc.
Stryde was founded by our CEO, Greg Shuey, a seasoned Digital Marketer with 14 years of experience strategizing and executing both holistic SEO and Content Marketing campaigns for large brands like Alex & Ani, Lands End, Ergobaby, SanDisk, Intercontinental Hotels Group, Dell.com, and Sports Illustrated as well as many small to medium-sized businesses.
Check out some of our case studies here.
Services & Experience
---
Marketing services
Digital Marketing
Email Marketing
Facebook Ads
Fractional CMO
Google Ads
Instagram Advertising
Paid Search
PPC Advertising
Search Engine Optimization
SEO Site Audit
Secondary Services
A/B Testing
Ad creative
Backlink Audit
Citation Management
Content Audit
Content Creation
Content Development
Content Strategy
Creative
Design
Digital Strategy
Email Marketing
Enterprise Link Building
Facebook Ads Audit
Google Ads Audit
Google Tag Manager
Guest Posting
Keyword Research
Retargeting
SEO site migration
SEO Strategy
Technical SEO Audit
Software experience
Ahrefs
BigCommerce
Buzzstream
Conductor Searchlight
Google Ads
Google Analytics
Google Partner
Google Tag Manager
Klaviyo
Magento
MailChimp
SearchMetrics
Semrush
Shopify
WooCommerce
WordPress
Business types I've worked with
Brick and Mortar
Direct to Consumer
eCommerce
Fortune 500
Marketplaces
Physical Products
Retail
Business models I work on
Verticals I've worked in
Apparel & Accessories
Automotive
Beauty & Cosmetics
Clothing
Consumer Goods
Electronics
Fashion
Fitness
Furniture
Gadgets
Health & Beauty
Hospitality
Hotels
Jewelry stores
Medical Devices & Supplies
Sports
Tourism
Travel
Vacation Rentals
Wedding
Client case studies
---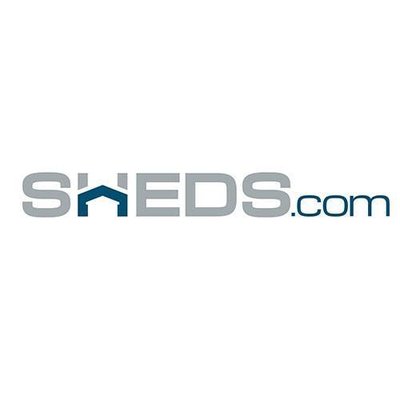 Sheds.com
Sheds.com engaged Stryde to help them take their brand new website and begin driving organic website traffic and sales.
Issue 1: Brand new websites struggle to rank well because they lack Domain Age.
Issue 2: The website was not optimized for keywords their audience was searching for.
Issue 3: The website had very few quality backlinks.
Solution 1: Stryde performed keyword researched and optimized category and product pages with a unique set of keywords to improve keyword relevancy.
Solution 2: Stryde created top of the funnel blog content that addressed questions of potential customers.
Solution 3: Stryde spent time identifying and working with website owners, bloggers and influencers to generate targeted links back to the website.
---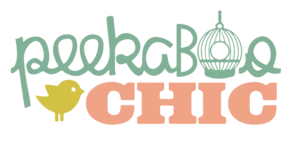 Peekaboo Chic
Peekaboo Chic engaged Stryde to help them increase their website rankings, organic traffic and revenue. Peekaboo Chic's main focus for growing their business was through trade shows and wholesale accounts. They had done no digital marketing for their brand and were basically starting from scratch.
Issue 1: The website was not optimized for keywords their audience was searching for.
Issue 2: The website had no one linking to it, therefore it lacked the trust & credibility to rank for their top keywords.
Solution 1: Stryde performed keyword researched and optimized each category and product page with a unique set of keywords to improve keyword relevancy.
Solution 2: Stryde spent time identifying and working with website owners, bloggers and influencers to generate targeted links back to the website.
---

Lucy Avenue
Lucy Avenue hired Stryde to assist their internal team in helping to identify gaps in their current paid social campaigns to increase performance from less than 1 ROAS to over a 2.5 ROAS.
Issue 1: The paid social account needed to be restructured and build out more effectively. There was a lot of audience overlap which was driving cost per purchase up.
Issue 2: Facebook events needed to be used to trigger different ads based on user behavior. The majority of ads were being run as boosted posts and performance was suffering.
Issue 3: The product feed needed to be audited regularly and updated since it would break and cause numerous issues.
Solution 1: Stryde approached paid social advertising with a goal of generating the majority of online sales from shoes since 80% of the business revenue was from shoes.
Solution 2: Stryde raised brand awareness by showing various ads to multiple audiences built from marketing research, Facebook pixel data, and audience personas. Performance results were used to remove demographic segments that did not perform.
Solution 3: Facebook ads were organized into a sales funnel encouraging prospective customers to join the funnel, cultivate their interest in Lucy Avenue and make purchases.
---

Grovia
Grovia engaged Stryde's CRO services to identify areas where they might be able to improve their overall website conversion rates.
Business Question: What order do users want to see content on the homepage?
Hypothesis: By showing different content beneath the hero banner, we will help users find the best product for them more quickly.
Test Variation 1 - Moved new products under hero banner
Test Variation 2 - Moved shop cloth diapers under hero banner
Test Variation 3 - Reviews moved under hero banner
Desktop Winner: New products under hero banner
Mobile Winner: Reviews under hero banner
---

Lime Ricki
Lime Ricki engaged Stryde to help them create and execute a holistic digital marketing strategy.
Issue 1: Organic search traffic wasn't a high priority for LimeRicki when they initially looked to Stryde for help. They had keyword rankings for a handful of terms because their brand was closely related to specific searches. Outside of that, they had very little search visibility for keywords that should have been ranking well.
Issue 2: Lime Ricki delivered fun and creative emails to their customers that produced great results. However, getting potential customers to opt in to their list was a missed opportunity.
Issue 3: Lime Ricki Swimwear's social platforms were getting little to no engagement and the audience that was built was through ads targeted to the wrong people. This created a disengaged audience because it was not Lime Ricki's target market. Instead it was full of individuals who didn't relate or weren't interested in the Lime Ricki mission and products.
Solution 1: Stryde analyzed keyword trends throughout the year to determine what users searched for as products changed and tied blog content to specific landing pages to build keyword relevance and authority.
Solution 2: Stryde ran A/B test on popups to improve email subscriber conversion rates and segmented lists to deliver more targeted messaging.
Solution 3: Stryde ran highly targeted Facebook ads to drive brand awareness and conversions in addition to working on influencer outreach and promotions with bloggers and Instagrammers for product placements.
★

Reviews

Have you worked with Stryde? If so, leave them a quick review!
4.5
(out of 5)
Great content and seo strategy
We are a new brand and were concerned about how long it would take for SEO to kick in. Stryde assured us that with the right strategy, we should be able to start seeing some lift in 3-4 months. They built a great content roadmap and SEO strategy for us and in four months, we've really started to see a lot of long tail keywords start popping, traffic increasing and sales following. We are very happy with their planning, communication and responsiveness.
Organized / Systematic
I have personally worked with multiple marketing agencies. Stryde has been one of the most professional and persistent companies I have worked with. They have helped us identify where we need to start first and then we have systematically expanded our marketing campaign each month. This has been great in utilizing our available ad spend, especially as a start up company. Each month we have a call and look at what happened the month before and then decide on our next months goals. It took 2-3 months to fine tune our market but we are now getting things dialed in and profitable. Thanks guys.
Stryde Marketing Services
We have been working with Stryde for about 6 months with SEO, influencers and paid social ads. Soon, we will implement their amazon services. They have consistently worked to identify our specific market (it took a while to start to see results) and implement unique ideas and content. Their team is friendly, professional and keeps us in the loop.
High Quality
Stryde produced high quality research backed content for us that really helped improve our linkbase and overall metrics.
Great Agency!
The Stryde team has been responsible for the strategy and execution of our marketing initiatives and they've been great to work with. Their attention to detail, level of communication/responsiveness and overall digital strategy has been fantastic.
For a Marketing Company, they Sure Struggle with Communication
Horrible service. If they don't deliver expected results, don't expect them to take suggestions, return calls, or offer solutions. They don't even return emails. They do; however, run on assumptions that they don't communicate. Very disappointed with the level of "service".
An Amazing Partner
Stryde has been an amazing partner for our marketing department. Greg and his team are always on top of things, very easy to get a hold of and more than willing to make last minute changes when they come up. Stryde has become immersed in our industry and have truly become experts-which helps our content be more authoritative and truly is helping us stand out from the competition. We saw huge double digit growth across our social media platforms and SEO performance over the last couple of years. There is no doubt in my mind this growth is because of Stryde. I highly recommend Stryde to anyone I come across that wants to grow their business and online presence.
Great company to work with
We worked with Stryde to help us with our SEO and do a PPC campaign. They were great to work with and delivered on all the promises they told us. They helped us generate sales on a specific campaign we were doing and really helped our sales. They gave us specific direction on how to increase our SEO value. They were great to work with.
On the spot!
The team at Stryde has been awesome to work with. Their discovery meeting was very helpful and we came up with some great concepts for blog posts and email marketing. They did a great job on the content and really helped our engagement. I can't recommend them more highly!
Highly recommend their services
I have been very happy with my experience to work with Stryde. They are very responsive, answer my questions promptly, and solve problems in a timely way. Greg is such a well-rounded strategic thinker, gets to the point, and moves on to the next topic. I highly recommend their services!
---